This is the harbour on Asperö.
In the background you see Brännö to the left and Rivö on the right side.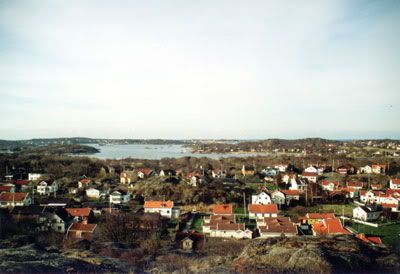 The main houses. You´ll find a small store with postoffice,
some cafees and a pizza.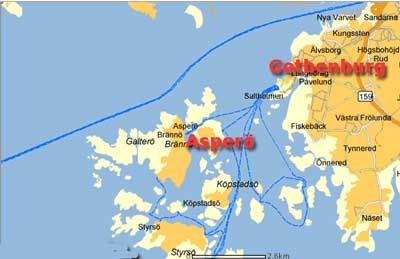 Asperö is a small island not far from Gothenburg.
You´ll get here by ferry from
Saltholmen
in
Gothenburg
.
You easy get here by the ferry from saltholmen, it is just a couple of minutes away.
The nearest hotel is propably Styrsö skäret or

Nya varvet studios
View from beach in Önnered. Straight to the right(north) from this picture you'll find Fiskebäck.Aspero
Askim
Fiskeback
Hono
Hovas
Onnered
Saltholmen
Styrso
Vrango