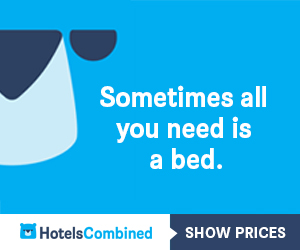 Björkö, or Birchisland(a direct translation could be the island with trees), where mentioned already in the icelandic sagas.

This island where also mentioned in the icelandic sagas as a place where a lot of meetings took place between kings and lords around kattegatt. To this place you either take the car to Lilla Varholmen, park here and then go on the Björkö ferry for free. You could also take your car with you and then park it in the ferry stop on Björkö or park it near the harbour just a couple of kilometers away. Another option is take the bus from Gothenburg and then jump of by Lilla varholmen for the ferry. See more on vasttrafik.se>>>

From Lilla Varholmen you are able to go to Ockeroe, and Bjorkoe. Take the ferry to the right. You've got a toliet and a kiosk with soda, tobacco and more to the right of the picture.


On the north of this island you se an old mast from when the island where used by the militar. The miltary forces operated here between 1940 to 1979. That is why most of the island contain a lot of virgin forest. You also see an old radio mast in the northern part of the island. This mast is seen all over the island. Around this place you've got wonderful views over the nortern archipelago.

This is one view from the hill beside tha mast. On clear days you are able to see all the way to Marstrand in the north and vinga lighthouse in the south.

To get here you follow the signs that say Bovik. There is a nice walking path near by. A couple of kilometers in the center of the island.

On the island you'll find three beaches and also lot of docks/cliffs to dive from. This is Klarviken a couple of kilometer from the harbour. I suggest you walk the last kilometer because you are not able to drive a car the last distance.

In the harbour you'll find a pizza with beer and kebab.

By the harbour you'll find icecream kiosk with minigolf and this restaurant called seaside. You'll find most seafood here but also beer and wine. Check it out on https://seasidebjorko.se/information-in-english/
On the island you've got a nice hostel where you are able to sleep from 250 skr a night. That will say about 26€. I do not see any english page here but you could use google translate for a quick translation to english or other languages. Se more on https://translate.google.com/translate?sl=sv&tl=en&js=y&prev=_t&hl=sv&ie=UTF-8&u=http%3A%2F%2Fwww.bjorkomissionskyrka.se%2F&edit-text=&act=url You are also able to place a campwagon in the harbour. See more on https://www.bjorkohamn.se/ amd in english on google translations>>>.
Askim
Fiskeback
Hono
Hovas
Onnered
Saltholmen
Styrso
Vrango